DISCOGRAPHY
An overview of cd-releases Izaline was involved in. CD's in her own name can be ordered through this website, that is, if still in stock.
---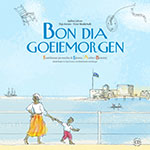 Bon dia goeiemorgen
Izaline Calister, Thijs Borsten (piano, keys), Randal Corsen (piano), Hershel Rosario (bass, kwarta), Roël Calister (percussion) en anderen
Children's songs in Papiamentu accompanied by Dutch adaptations. Book (21 x 21 cm.) with CD, illustrated, 48 pages.
---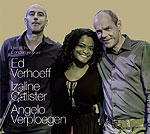 Live at the Concertgebouw
Izaline Calister with Ed Verhoeff featuring Angelo Verploegen
---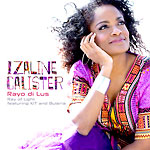 Rayo Di Lus
Izaline Calister
'Rays of Light', the 8th album of Izaline, with among others the hitsong 'Reina Di Pordon' and a translation of the Dutch evergreen 'Telkens Weer'.
---
Kandela - Un kanto pa Latino Amérika
Izaline Calister
Her love for Latin-American music in the Spanish language inspired Izaline to make this CD. With 'Gracias a la Vida'.
---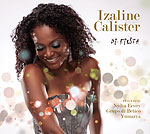 Di Fiesta
Izaline Calister
A cheerful X-mas- and holiday-CD with the hitsong 'Bendishoná'.
---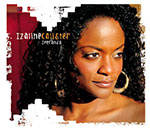 Speransa
Izaline Calister
Edison-winning album with the song 'Mi Pais'.
Description
|
Order
---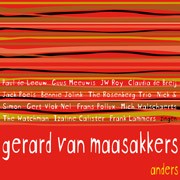 ---

---

---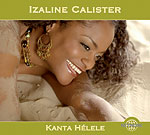 Kanta Hélele
Izaline Calister
Second album released by Network. Izaline showed her capabalities as a songwriter composing and producing with a totally renewed band. With the catchy title song 'Kanta Hélele'.
---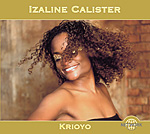 Krioyo
Izaline Calister
World-wide released CD with the biggest hitsong of Izaline and Randal Corsen, 'Wow'i Kariño'.
---

---

She got game 2
Izaline Calister, Leoni Jansen, e.a.
2003 Brigadoon vocal / Idol Media bv BIS 072
---

Evolushon
Randal Corsen
2003 A-Records, AL73237
---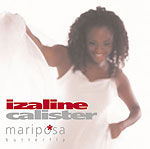 Mariposa (Butterfly)
Izaline Calister
Continuation of Izaline's exploration of the musical traditions of Curaçao with the strong Corsen/Calister-songs 'Hòmber floho' and 'Man na obra'. And with the thrilling traditional 'Vlemayo Cositu' in a dazzling percussion arrangemant.
---

Frits Landesbergen & Jeroen de Rijk
First Moves
featuring Jimmy Haslip
---

Jamesz
Fatuh
2000 FATUH 66 PRODUCTIONS
---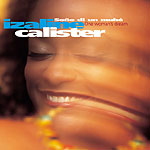 Soño di un muhé (One woman's dream)
Izaline Calister
First album of Izaline as recording artist. It was her glorious entrance to the musical scenes of Curaçao, Aruba and the Netherlands, with features of the greatest musicians of Curaçao.
---

Trio Cross Currents
Sunú
2000 A-RECORDS
---

Grupo Zamanakitoki
Wiseguy
1998 TOKI PRODUCTIONS
---

Dissidenten
Live in Europe
1998 EXIL MUSIK
---

Pili Pili
Dance Jazz live
1995 JARO RECORDS