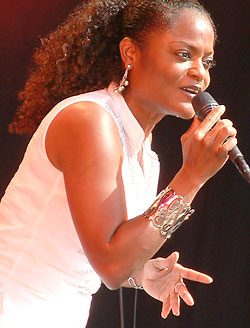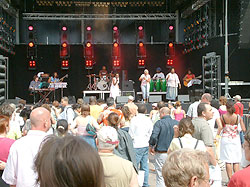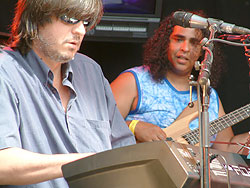 Jose Lopretti and Reno Steba.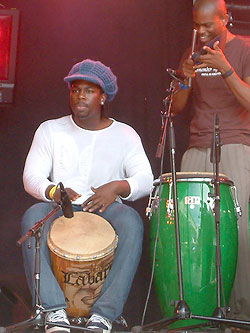 Rendel Rosalia on the
tambú
.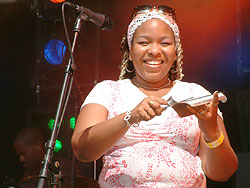 Different ways to play the
wiri
, illustrated by Niata Augusta (above) and Roël Calister (below).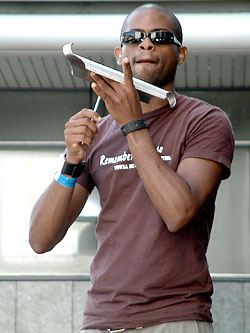 Shirma Rouse (vocals) and Andro Biswane (guitar).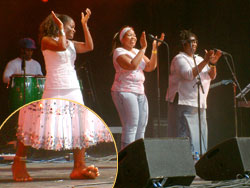 Explaining my odd foot-postion: Full sunlight burned the black stage the whole day, heating it up to boiling temperatures.